Sarah's story is a great example of the power of Youville Centre's programs and how we can help our young moms to create a brighter future for themselves and their children.
Many thanks to United Way Ottawa for their help with this video:
Over the past 28 years, Youville Centre has served close to 1,000 teen mothers and their children. Roughly half of the young women we have served have walked across the stage at Youville Centre's graduation ceremony. Others have completed their high school diplomas at adult high schools, and others have entered the world of work.
Youville moms participate in our program anywhere from 6 months to 3 years, depending on their age, their child's age, and the number of credits they require for their Ontario Secondary School Diploma. Receiving this diploma is a very meaningful experience for our students, particularly since they have achieved this milestone while parenting their children.
In addition to earning their high school diploma, our programming has a strong impact on the student's additional achievements. Feeling empowered as a parent, working through past traumas, and developing healthy habits and daily living skills all impact our students as they move on to the next phase of their lives.
Please read below to hear from some of our graduates about how we are making an impact with two generations.
Amber, Valedictorian, Class of 2014
"Youville has truly been the experience of a lifetime. I've grown into the person I've only ever dreamed of being. I've learned to be strong, not only for my daughter, but for myself, to love myself for who I am, to develop positive parenting skills, and to reach toward the stars knowing that anything is possible as long as you're willing to give it your all."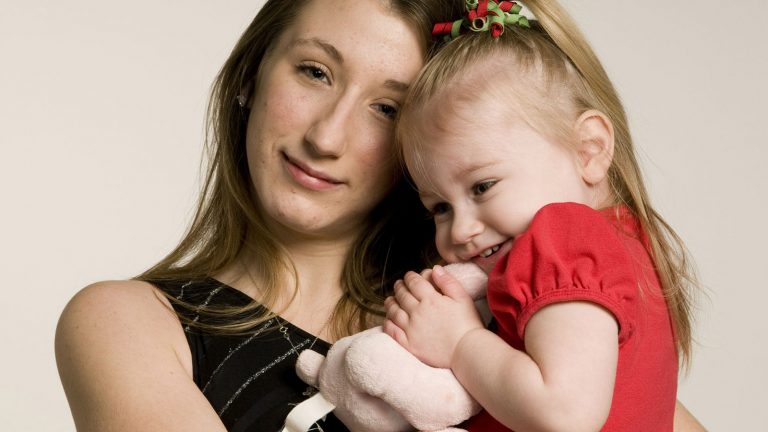 Taylor, Valedictorian, Class of 2013
"I used to be terrified of change and transitions; I always looked for the negative outcome of every situation instead of the positive. This all changed when I met my counsellor at Youville.  She helped me spread my wings and I am a stronger person because of her."
"At Youville Centre, I knew that my child was safe and happy, and I felt for the first time as if I mattered."
"Youville Centre has changed, shaped, and ultimately made me the proud woman I am today. My journey through adolescence and motherhood has been life-changing and extremely challenging. I cannot say that I would have made it through, if it had not been for the counselling I received at Youville Centre."